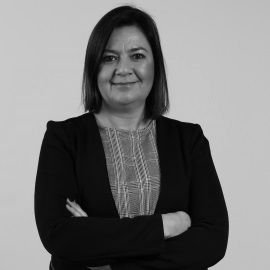 Director

Technically responsible for Nominaurea, and holds a degree in Economics from Universidade Lusíada de Lisboa.
Degree in Economics from Universidade Lusíada de Lisboa, 2000;
Course of General Accounting, Analytical Accounting and Taxation by Grupo Editorial VIDA ECONÓMICA;
Regular participation in training in accounting and taxation, carried out by the Chamber of Chartered Accountants and APOTEC.
Chartered accountant nº 65262 since 2002;
Inscribed in the Chamber of Economists under the number 9798;
Director of NOMINAUREA;
Responsible for team coordination, planning and organization;
Preparation of all tasks related to the accounting of several national and international companies, with special emphasis on the analysis of balance sheets, financial statements and monthly reports;
CIT (Corporate Income Tax) calculation;
Elaboration of tax returns, IRS, Social Security, IS (Tax Stamp), VAT, IMI, Model 10, Model 30, Model 22, IES (Annual Return of Simplified Corporate Information).
Portuguese, English and Spanish
Advanced user of MS-Windows and MS-Office;
Advanced user of accounting, billing and human resources programs, such as CENTRALGEST, SAP, PHC and PRIMAVERA.